KALINGA UNIVERSITY FACULTY OF LAW ORGANIZES TWO DAYS INTERNATIONAL CONFERENCE ON CONSTITUTIONALISM AND THE PRESENT DEMOCRACY: THE CHALLENGES AHEAD
ABOUT KALINGA UNIVERSITY
Kalinga University, Raipur is a NAAC accredited University with Grade B+ and the only University in Chhattisgarh ranked in the Top 101-150 Universities in NIRF Ranking 2023 and has emerged as a centre of excellence in higher education in Central India. Strategically located in the Smart City of New Raipur, this University has started carving a niche for itself in the education domain and is rising as a shining star on the horizon of quality education.
ABOUT THE FACULTY OF LAW
In its robust academic rigor, the institution has in its short span of time been able to notch excellence in different young minds. The pedagogy that drives them in unravelling the academic quest is demonstrative and Socratic in trait. Often, they are accustomed to modern-day challenges from the different contemporary issues being unveiled and made them juxtapose the theoretical parts of law with its application.
ABOUT THE TWO DAYS INTERNATIONAL CONFERENCE
India is unique in its demagogic structure. Being decked up in different diversities, the country has its own challenges to meet the constitutional paradigm. In its 77th year of independence, the constitution has lived up in myriads of societal upheavals while proving to be resilient inevitably. Democracy today is thriving like such in scores of conflicts, which are perniciously affecting the constitutionalism of the country. As in the present trace public opinion is subservient to the parliamentary model of democracy, and defection in political parties is leaving the vibrant repels in the society.
CALL FOR PAPERS
The International Conference on "CONSTITUTIONALISM AND THE PRESENT DEMOCRACY: THE CHALLENGES AHEAD", organized by the Faculty of Law, Kalinga University, Naya Raipur will be held on th th 27 – 28 October 2023. The Conference invites contributions in the form of full-length scholarly papers documenting original and substantial research work.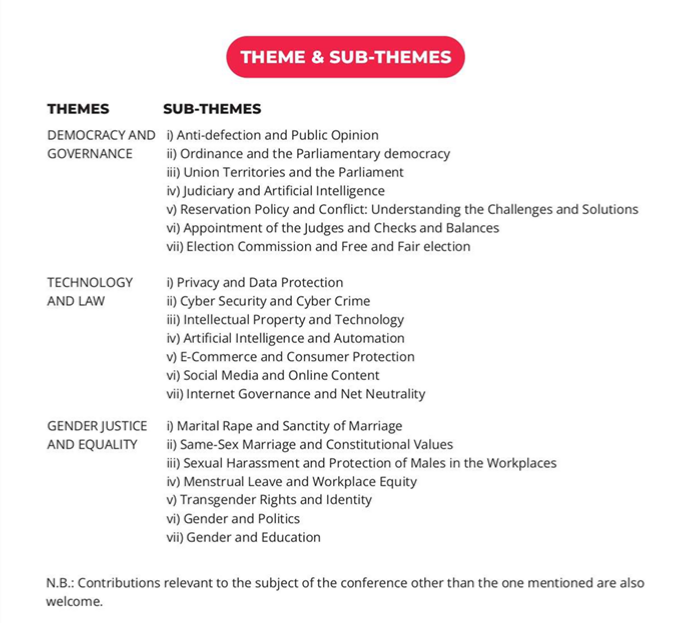 IMPORTANT DATES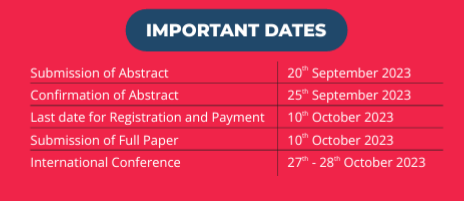 MODE OF THE CONFERENCE
Hybrid Mode (both online & offline)
Note: It is mandatory for the participants domiciled in Chhattisgarh to be physically present on both the dates of the conference at the venue i.e., Kalinga University, Naya Raipur.
For more details, refer here