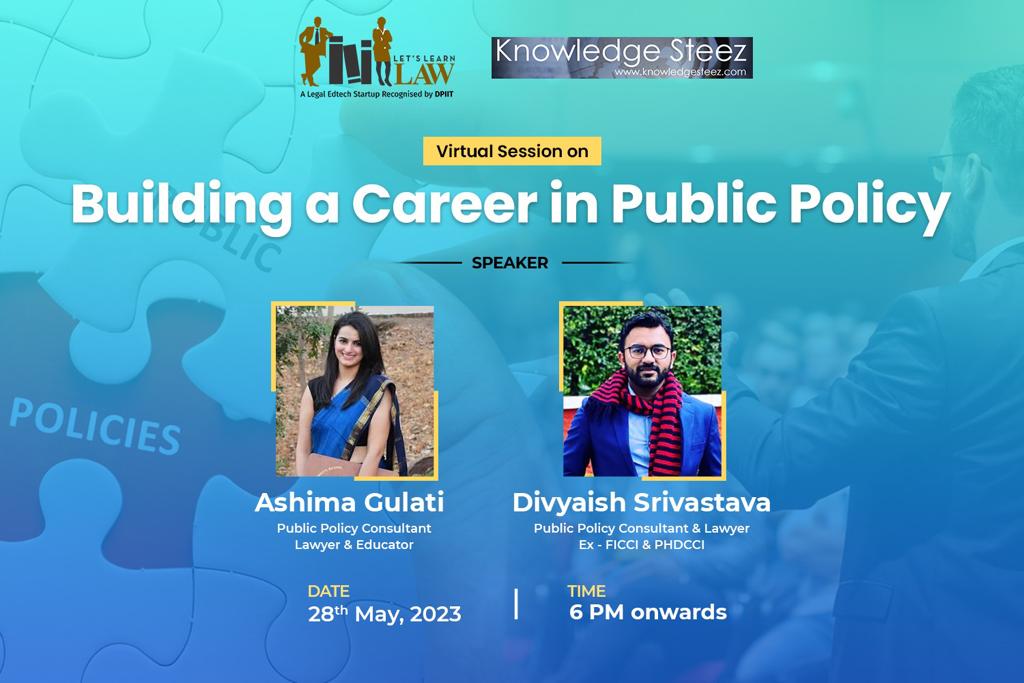 Unlock Your Potential: Explore the World of Public Policy and Forge a Rewarding Career!
Are you intrigued by the dynamic field of public policy and its ability to shape the future? Join our exclusive webinar on May 28th at 6 PM and gain a deeper understanding of what public policy entails and the exciting career opportunities it offers. We are thrilled to have industry experts Divyaish Srivastava and Ashima Gulati as our speakers, ready to share their insights and guide you toward a fulfilling career in public policy.
During this webinar, you will delve into the essence of public policy, exploring how decisions and actions at the governmental and organizational levels impact society. This webinar will shed light on the intricacies of policy formulation, analysis, and implementation. They will share their personal journeys and highlight the vital role that legal expertise plays in shaping effective policies.
By attending this webinar, you will gain clarity on the diverse career paths available within the realm of public policy. Discover how you can contribute to policymaking in government agencies, influence change through advocacy organizations, or provide research and analysis in think tanks. Acquire valuable insights into the skills and competencies sought after by employers in the field, empowering you to make informed career choices.
Don't miss this unique opportunity to unlock your potential and explore the exciting world of public policy. Register now for our webinar and join a community of passionate individuals committed to making a positive impact on society through policy development and implementation. Let's embark on this transformative journey together! #PublicPolicyWebinar #CareerExploration
To Register – Please Click Here https://forms.gle/6QJj6KwutFw7tZRNA